PatientPoint is the largest point-of-care digital signage network in the United States. Our technology truly makes a difference in people's lives. We indirectly support patients through proven technologies, IT practices and a security-based approach in everything we do. You'll solve issues relating to software, hardware, operations and all of these combined to improve lives and help the company evolve.
What's In It For You?
Share ideas and receive support and feedback from curious, mission-driven teammates.
Enjoy a collaborative environment driven by autonomy and the quest for knowledge.
Focus on innovation with purpose, using your skills to educate healthcare providers and patients through our digital solutions.
Work with industry leaders like AWS, Salesforce, Cisco, Atlassian and more.
Experience excellent work-life balance with accommodating work schedules.
Have the opportunity to work with advanced tools such as AWS IoT, Java 17, Kafka and streaming analytics, Kotlin and more.
Key Data & Tech Functions
Software Engineers

Thrive in an environment focused on writing performant code that supports enterprise-grade architecture. You'll drive tangible impacts to build things that matter, enjoy the experience of writing software for scale and take ownership of the products you contribute to.

+

Salesforce Engineers/Developers

Get involved in all phases of the software development process and perform hands-on technical implementation, with a focus on delivering functional solutions on the Salesforce platform.

+

Product & Project Managers

You're the bridge between business/user needs and software development execution with a mandate to ensure that the right product is built to serve the goals of the organization.

+

Infrastructure & IT

You'll work directly with others to drive technical resolution, root cause analysis and technical troubleshooting (hardware/software/network) to help promote and provide exceptional customer experience and technical expertise.

+

Data & Analytics

Join a team of true data and analytics geeks. As datasets come online, you'll work with our DnA team to harmonize the data and ensure consistent meaning internally and externally.

+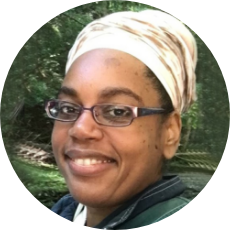 PatientPoint is a collaborative, diverse and genius-oriented organization where you're encouraged to bring your whole self to work. My personal and professional selves are welcome in an inclusive environment.

Kimberly, Senior Data Scientist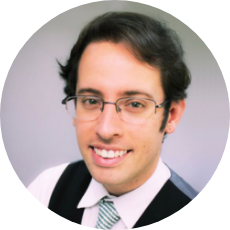 My team is made up of the most positive people I've ever worked with. My talents are praised and put to good use, and leadership fully supports my career goals.

Jacob, Technical Support Specialist

PatientPoint's people-first approach means employees are treated like humans–we stay connected and feel like a family. We don't do releases on weekends, and when we take time off, we aren't expected to keep a phone nearby.

Arlin, Software Engineer