Our PatientPoints of View:
Culture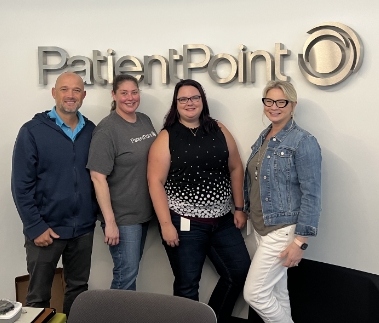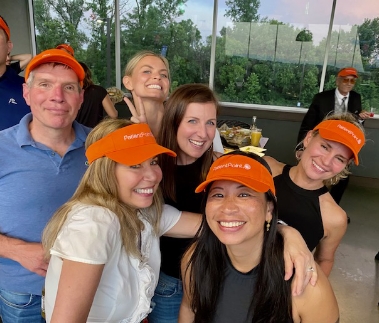 Entrepreneurial
and Innovative
Challenge the status quo and share new ideas that make a direct impact on improving health outcomes. From the top down, we operate in a culture of collaboration, and we encourage open-minded, entrepreneurial thinking.
Impactful and
Mission-Driven
Help advance the point-of-care and healthcare industries and make every doctor-patient engagement better. Your work will directly support health education and outcomes for patients, providers and sponsors.
Welcoming
and Inclusive
Join a close-knit, diverse team of people who are there for each other and their communities. We're in it to win it together as a team. That's why we foster a culture of belonging that empowers you to do your best work.
People-Centered
Growth
Develop your career goals, reach new levels of performance and be rewarded for your efforts. You'll experience new hire onboarding, continuous learning opportunities and supportive career growth.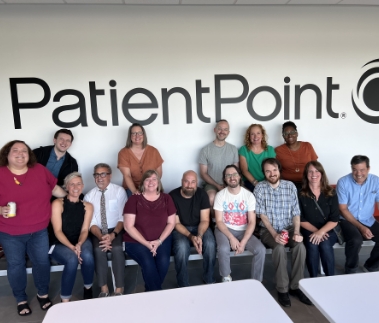 Diversity, Equity, Inclusion + Belonging
At PatientPoint, we're committed to building and strengthening an inclusive company culture that fully supports and celebrates the diverse voices of our teammates as well as the patients, healthcare providers and sponsors we serve. We leverage our health literacy and engagement expertise to increase access to health information and enable more equitable outcomes for every patient regardless of race, national origin, gender identity, physical ability, age, sexual orientation or any other protected category.
Celebrating Diversity
PatientPoint celebrates and honors diversity through teammate stories, educational opportunities, celebrations, activities and more. Some of the monthlong observances we commemorate through cultural awareness, representation and community engagement include:
Asian American and Pacific Islander Heritage Month
Black History Month
Hispanic Heritage Month
Mental Health Awareness Month
LGBTQ+ Pride Month
Women's History Month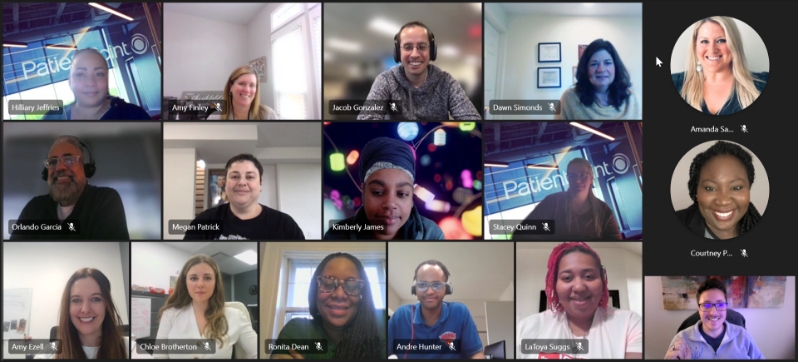 DEI+B Council
The council is a group of diverse teammates committed to recognizing, valuing and celebrating the unique lived experiences of our colleagues. Our goal is to promote a culture of belonging that supports and appreciates a diverse and inclusive workforce.
Women's Professional Network
The Women's Professional Network is a group of diverse people dedicated to the advancement of women at PatientPoint. We foster both personal and professional development opportunities to facilitate the advancement of women in the workplace. Members demonstrate reciprocal support and provide motivation and mentoring opportunities to help each other learn, grow and thrive.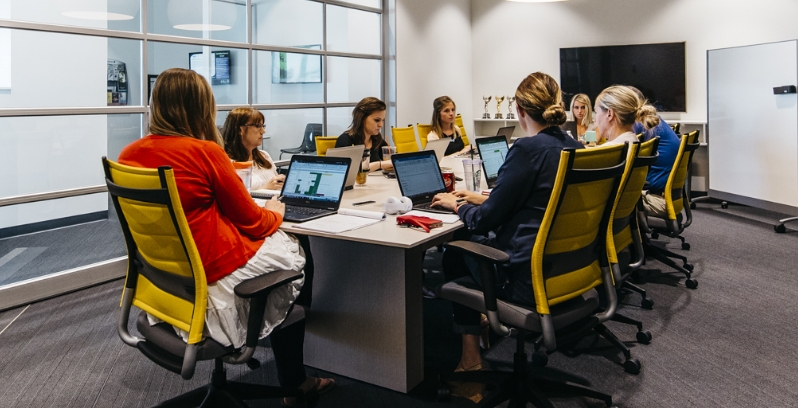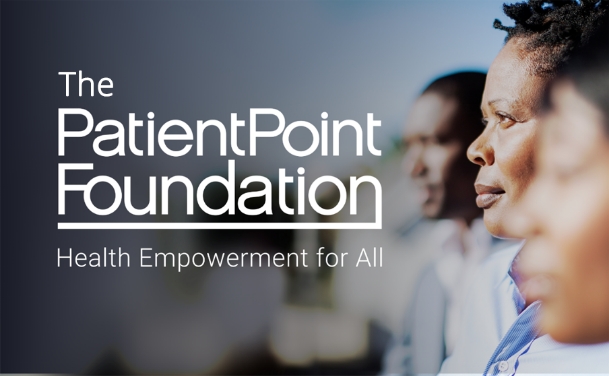 The PatientPoint Foundation
The PatientPoint Foundation (PPF) was founded with a simple, yet ambitious goal: to develop an innovative approach to addressing community health needs at the root cause and at scale by finding the ideal intersection of human relationships, relevant communication and cutting-edge technologies. PPF seeks to reach people in communities with health and wellness challenges and change the dynamics by breaking down barriers to healthcare and providing valuable technology and health education. We believe that together, we can achieve health equity in the communities where we implement our solutions.