A sales role with PatientPoint offers exceptional challenge and significant rewards. Our products promote better doctor-patient interactions and contribute to better health outcomes for all. We provide an ideal place to reach your full potential professionally and personally.

Client Solutions
You'll have the opportunity to support health education, equity and outcomes with the brand messaging in our network.

Provider Solutions
Connect with physician offices and health systems to share the benefits and demonstrate the value of our educational solutions.
What's In It For You?
Join the leader in the point-of-care industry and work for the best.
Chart your path to financial and professional success in progressively challenging roles.
Get the resources and support you need to build a fulfilling career.
Help us make patient outcomes better through health education and equity.
Learning Opportunities
Teamwork and collaboration across the organization
Mentorship from the best in the industry
Internal training and development programs at all career levels
24/7 access to over 17,000 LinkedIn Learning courses
Internal transfers into a new position or onto a different team
Robust onboarding for new hires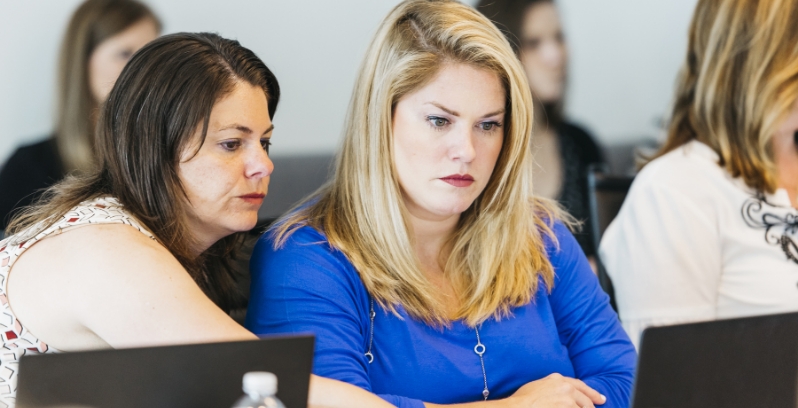 Client Solutions
Help us fulfill our mission to make every doctor-patient engagement better by connecting pharmaceutical and consumer health brands with patients and providers at the most impactful moments in their healthcare journey. You'll have the opportunity to support health education, equity and outcomes with the brand messaging in our network.
Work on a collaborative team dedicated to driving better health for all inclusively and responsibly.
Learn from and work with experienced point-of-care sales professionals—you'll be mentored by the best of the best.
Be the first to sell our innovative solutions to new business.
Share new ideas and create systems that work best for the way you prefer to get things done.
Feel good about the work you do with products that improve patient health and prolong their lives.
Enjoy a unique sales culture that focuses on team wins just as much as individual success.
Get results and exceed client expectations—over 90% of our clients renew their sponsorship each year.
Key Client Solutions Functions
Client Sales

Our sales team works hard and plays hard. Join the group responsible for leading relationships and generating sponsorship dollars from national pharmaceutical and healthcare brands. You'll collaborate strategically with our pharma clients and agency partners on brand positioning, research and marketing effectiveness.

+

Account Executives

Step into a high-value, highly visible piece of our business while learning the intricacies of becoming one of the best sales organizations in the industry. You'll partner with senior sellers to prepare for future opportunities, while working to deepen PatientPoint's relationships with agencies, related organizations and their ad strategy/media buying leaders throughout the selling process.

+

Programmatic Sales

Creatively pitch, drive demand and strategically help clients understand the value proposition for our programmatic offerings to impact patients and healthcare providers in physician offices.

+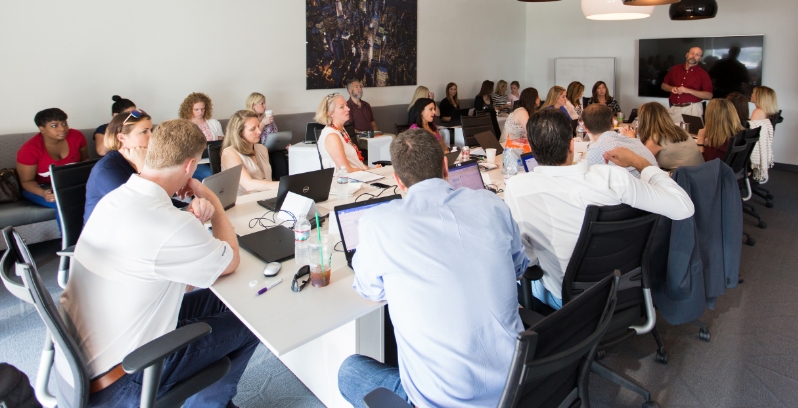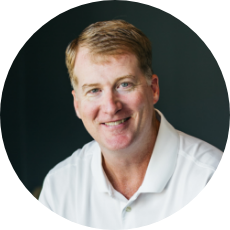 I love helping my team achieve their sales goals and develop their skillsets for future roles they want to pursue. Working in sales can be tough, but it's non-stop fun at PatientPoint!

Keith, Senior Vice President, Client Solutions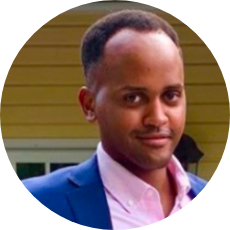 I'm continually inspired by the impact I have on improving patients' and providers' lives and the support I'm given throughout the company and across departments.

Andre, Account Executive, Provider Solutions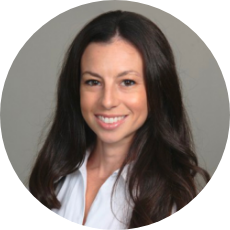 I'm proud to work for a company that allows me to demonstrate my passion for health as an advocate for healthcare education that truly helps people.

Erika, Field Account Manager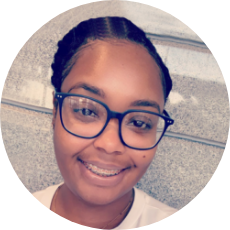 The most satisfying aspect of my job is being able to speak with people from all walks of life at doctors' offices. It's fulfilling to provide health content that could substantially impact patients' lives

Tyla, Account Manager, Provider Solutions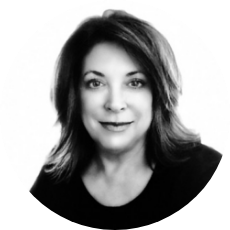 I often see the impact of my work firsthand—providers are impressed and amazed by our products, and I'm always excited to help practices succeed.

Tami, Director of Practice Strategy, Provider Solutions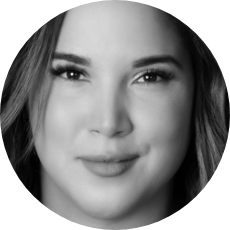 I work on a fun, supportive team with an amazing boss. I really appreciate the flexibility and autonomy PatientPoint provides so I can thrive in my role.

Karina, Director of Practice Strategy, Provider Solutions
Provider Solutions
Own your role with the autonomy and trust to manage your own territory and build relationships with doctors and medical staff across the healthcare industry. You'll connect with physician offices and health systems to share the benefits and demonstrate the value of our educational solutions.
Run your territory like it's your own business.
Foster connections to retain customers, gain referrals and help advance patient education and engagement.
Work closely with seasoned, approachable senior management who care about you as a person.
Be rewarded and respected for your hard work.
Use your critical thinking and strategic problem-solving skills to sell innovative, exciting products.
Expand your horizons with specialty sales training programs to become the best at what you do.
Key Provider Solutions Functions
Online and Digital Sales

Our digital sales professionals are responsible for selling a variety of online advertising solutions, such as reputation management, SEM, SEO, display, social and websites, to physician offices and hospitals. You will be provided with advanced product and sales training tools to help you be successful.

+

Inside Sales

Begin your sales career as a Business Development Representative or prepare for upward movement as an Account Executive and help manage the entire sales cycle from prospecting and facilitating to closing.

+

Outside Sales

Bring your entrepreneurial, "own-the-business" work ethic to market to sell in various patient engagement and educational digital programs within a selected territory/region to both current clients and new physician offices, specialty provider groups and health systems.

+

Account Management (Field & Inside)

Our team provides the highest level of service, communication, best practices and support execution of program deliverables. Come with a results-oriented, creative and analytical mind to develop and maintain positive relationships.

+